IT'S THE OIL, STUPID!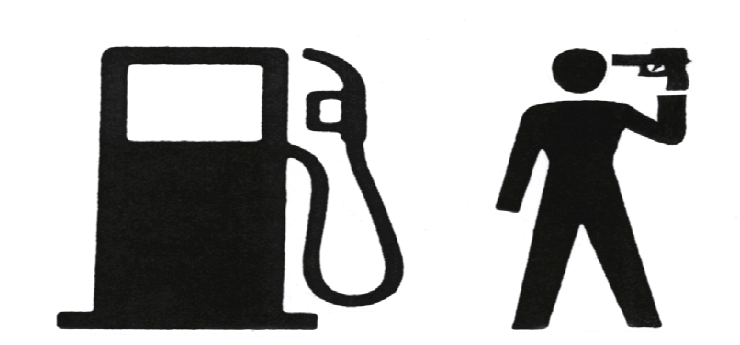 You're not stupid. You know that Saddam Hussein is a tyrant. You may also know that past Oval Office oilmen armed him in the first place, and that America's oil addiction keeps him in power. You probably also know that today's Oval Office oilmen and -women somehow only seem to care about tyrants when a supply of oil is involved.
You're not stupid. You know that gasoline supports tryants all over the world, and ruins the environment and your health — but what can you do? Omaha is set up for cars, not people, and is sprawling more every day.
Critical Mass is a movement originating in resistance to the previous George Bush's oil war, but has grown beyond protest into a celebration of alternatives to dependency on cars and oil, in over 400 cities worldwide. We celebrate people power, including the most fuel-efficient vehicle ever invented: the bicycle. We celebrate ways to make our cities healthier, friendlier, and less addicted to oil.
Ride b Critical Mass b Omaha
Critical Mass is a free, non-athletic bike ride through Midtown Omaha. Critical Mass is a gathering that supports safe alternatives to car-choked roads. Critical Mass is a vision of community renewal by opening the streets to people, not cars. Critical Mass is the most fun you'll have on a bike all month! Join many in Omaha who have made the choice for better, faster, cleaner and cheaper transportation, and a commitment to community renewal.
The First Friday of Every Month @ 5:00 pm, Gene Leahy Mall
(Under the Arch, by the swings)
| | |
| --- | --- |
| Ride Daily, Celebrate Monthly! | More info, pictures and discussion about Critical Mass at: www.critical-mass.org |